Melissa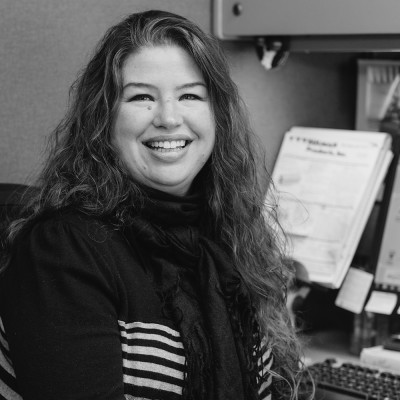 Melissa attended the National Institute of Technology and Davenport College from 1996 through 1998. Working for Fastenal Company for over ten years gave Melissa the opportunity to advance her skills in this technical arena and showcase her willingness to work hard. She moved up the ranks by holding positions such as Delivery Driver, Office Manager, Assistant Manager, Customer Service and Outside Sales. Melissa proved her loyalty and willingness to be a team player so in October 2011 she was the obvious choice to replace a veteran employee of thirty-seven years.

An abundance of patience and a cheerful demeanor make Melissa a natural at customer service. She is willing to help answer questions and knows the right ones to ask to ensure our customers and ultimately, the end user, get the product that is best suited to their needs. Melissa enjoys her job and it shows with the enthusiasm in which she performs it every day.

Photography, bird watching, reading, listening to music, fishing and spending time with her family are some of the ways Melissa enjoys her free time. She has also set a personal goal for the year, learning how to play the guitar, and she hopes to one day start a family band with her nephews.